The 3rd Marines Division Reenactment Group/ Vietnam 1966-67 action stands somewhere in
between a live action role-playing game and an historical reenactment.
In live action role-playing games (LARP), the actions in the real world represent actions in an
imaginary setting – "the players physically embody their characters and the game takes place in
the physical frame" .
The history of LARP's dates to the late 70's and since then it has spread worldwide, and Vietnam
War as a live action role-playing game stands lost among the huge diversity of LARP
genres, being naturally science fiction and fantasy (ran firstly at US science fiction conventions)
the most popular thematic. But if it is easy to understand the entertainment and the escapism
found in the embodiment of high-tech or super-powered-magical characters in futuristic and
imaginary worlds, how to explain and accept the same kind of fascination with phenomena that
are not so distant, historically and from reality, such as Vietnam War?
Apart from training the military tactics and skills for the armed airsoft gun-conflicts with their Vietnamese
fellow countrymen enemy, the team prepares theoretically as their action itself will hide
elements of real operations such as "Keyhole" and "Stingray".
For hyper-realism and historical accuracy the group previously prepares the study of the space
and the actions, relying upon the study of documents such as footage and literature about the
Vietnam War. It is this accuracy that brings 3rd MDRG missions from a simple thematic live action
role-playing game to a serious historical reenactment.
In the 3rd MDRG actions, the whole group acts as a collective of referees and the players are
relied upon to be honest in the application of rules, relied to use their common sense and feel for
dramatic appropriateness to cooperatively decide what the outcome of their actions will be. They
play the same character repeatedly at separate events, progressively developing the character
and its relations with the other characters and the setting. They improve their characters behavior
in what could be seen as an approximation to the improvisational theater.
The piece I have produced consists of a digitalised mute super8 film I have shot accompanying
the 3rd MDRG, the film reel itself as an object, various pieces of the equipment used for the
reenactment (body armor, jungle boots, M16 replica airsoft gun etc.). The pieces are arranged
to recreate the atmosphere of an history museum. At the opening a cover band is hired to play
western pop songs from the era of the Vietnam war. A video and audio recording of this live act
is done to make part of the installation after the opening.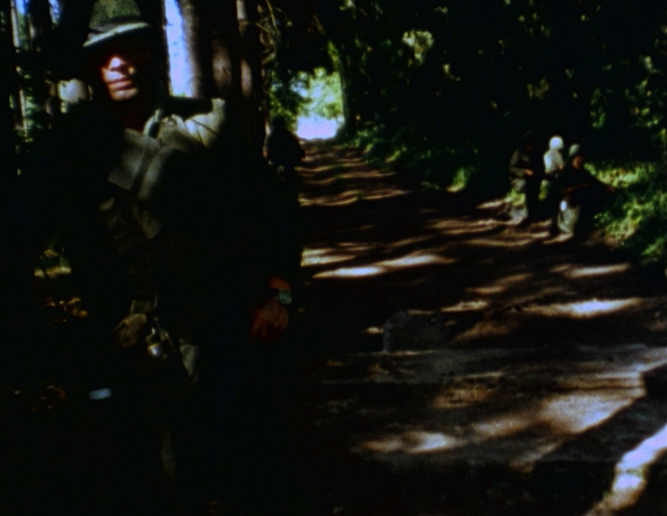 Installation (digitalized super8 film projection, various objects)
Challenger

Jakub Vrba & Ana de Almeida
supported by: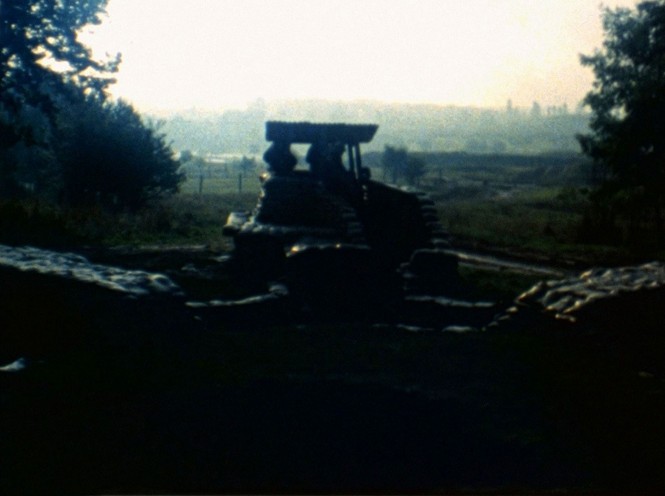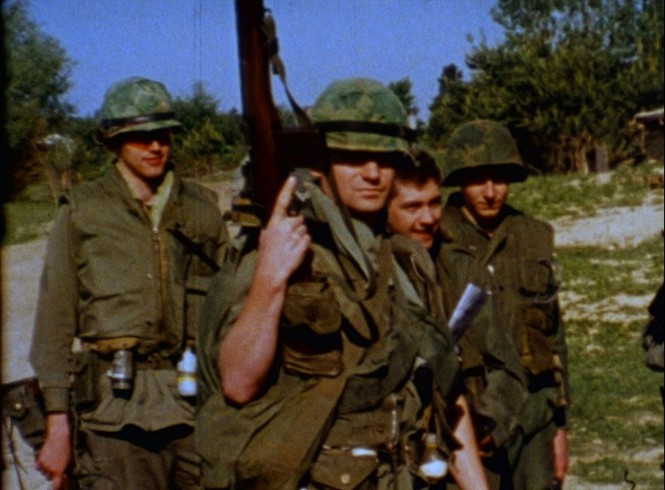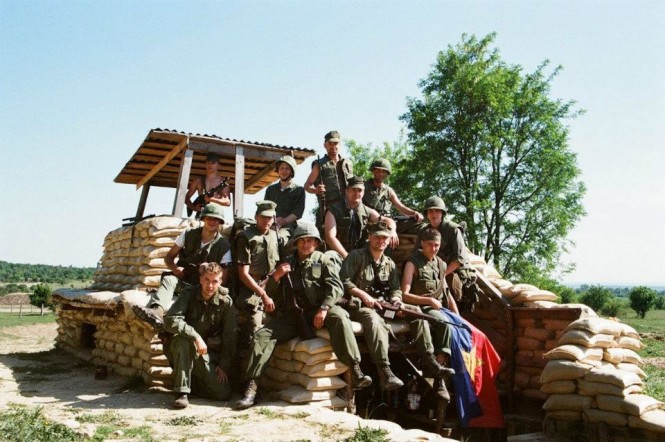 group photo by David Třebický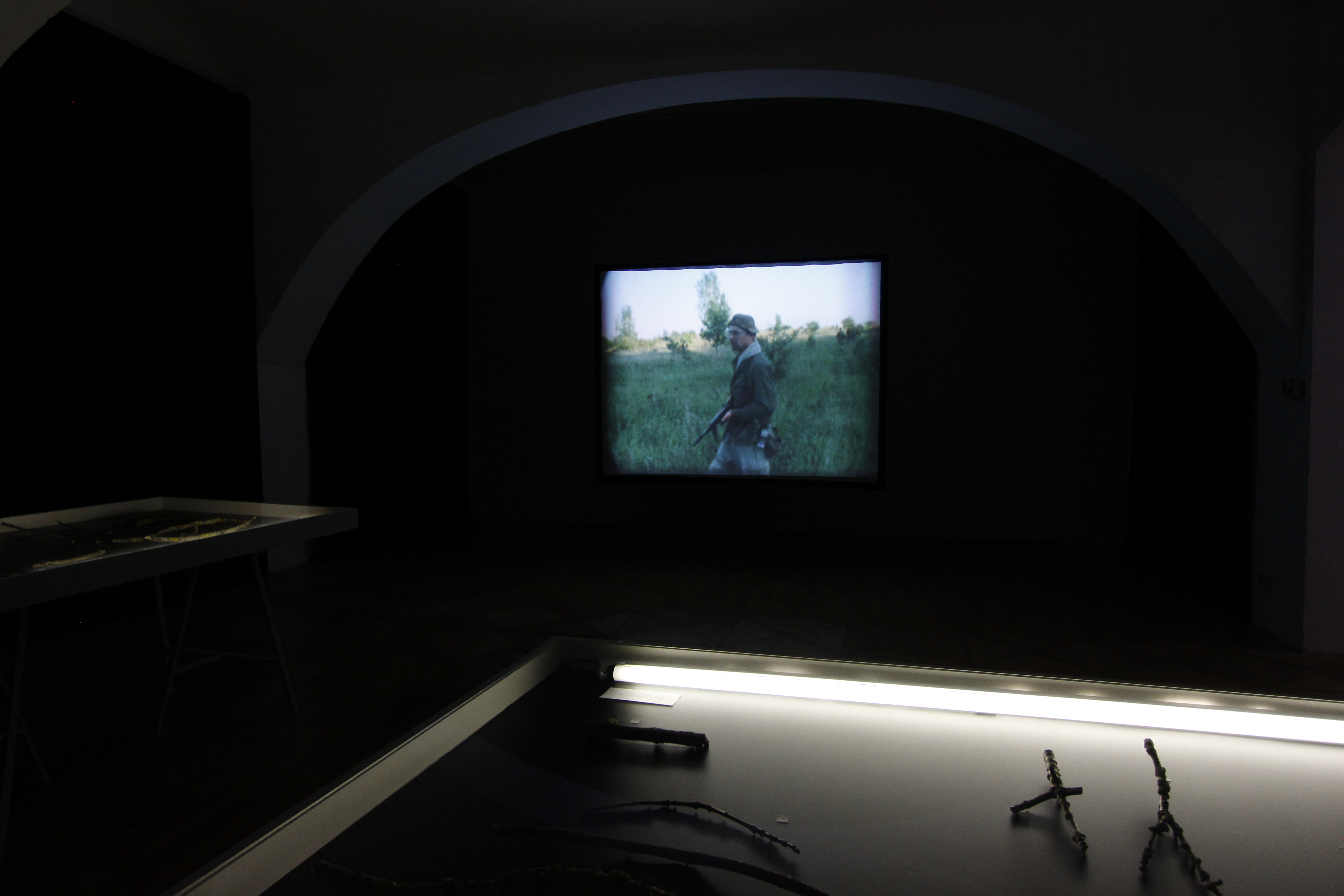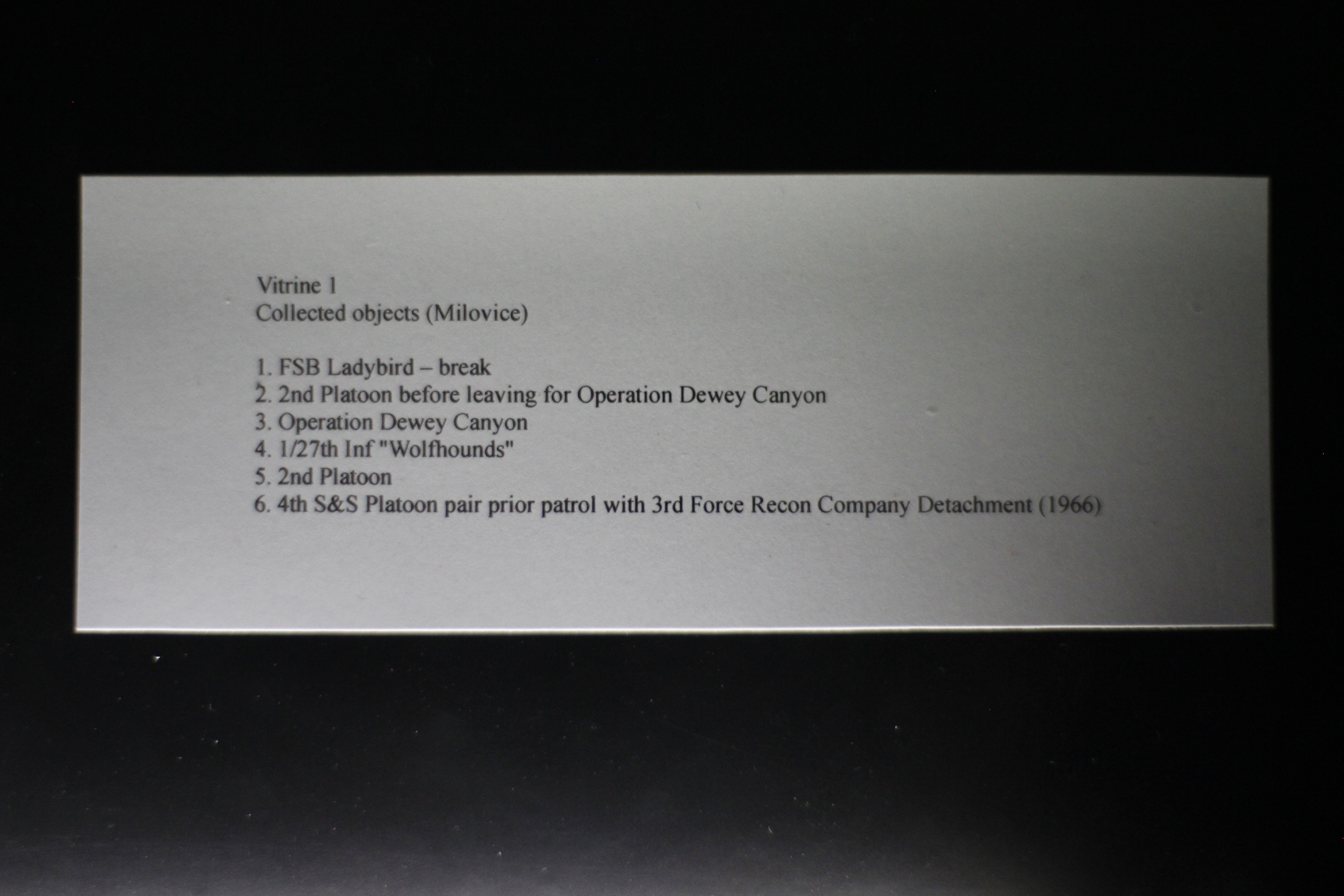 start

↑