Pour féliciter
Video, 7min
Jakub Vrba's work, Pour Féliciter, has a way of combining the seriousness of the romantic
with the absurdity of the prankster, the two dominant themes that seem to underwrite much of
the work contained in Intransigent Ticket*. Vrba's video combines the earnestness of a romantic,
but unlike the unmindfulness of the teenagers in Satellites**, as a very self-aware artist,
he attempts transformation through absurdity of man turned human sparkler. Looking like
a low budget stuntman, the stationary shot frames Vrba's clumsy movements as he walks
through what looks to be an isolated forest with drifts of snow three to five feet high. Vrba
stumbles into trees and falls over snowy mounds while wispy smoke and pathetic sparks
shoot in all directions from his body. You expect him to reach a climax, a sudden eruption
as the all the sparklers ignite, but no such money shot ever occurs. Instead he begins the
process as awkwardly as he ends it. What is odd about the entire work is that it distills two
unassociated sentiments in a situational antic: a mixture of awkward humor and foreboding
unease. As we watch Vrba stumble through an artic landscape with meager flames shooting
from his body to keep him warm, it is both humorous in its buffoonery but slightly horrific as
we anticipate if not longing for an accident that results in third degree burns. In this particular
schadenfreude we cannot help but begin to find laughter and terror mix almost seamlessly.
Watching Pour Féliciter we realize that horror and humor, in the immediate sense, always
create a similar apprehension in the viewer because both, at any moment, are on the verge
of an eruption, an eruption that comes with being notified ahead of time that such eruptions
are promised if not expected. With these expectations built in to any viewer, we as an audience
expect from both our horror and our humor, as the cliché goes, the unexpected. We
may even be so bold to say we demand it which makes it harder on the humorist or haunter
to live up to the expectations of supplying something absolutely unexpected. Vrba's work
plays on our expectations and distills what all of modern art, and art in general must satisfy in
its demanding viewer: please show us something we didn't need to see until we saw it.
Text except taken from :
The Romantic's Premise:
The will to aesthetic moments is autonomous,
not the aesthetic evidence.
The Prankster's Premise:
The will to trickery is autonomous, evidenced by our laughter.
by Jason Keller
*the Intransigent Ticket was a group Exhibition, that took place 2013 in Los Angeles within which my video PF has been shown
**a film by Austrian Artist Karin Fisslthaler also shown within the exhibition Intransigent Ticket in Los Angeles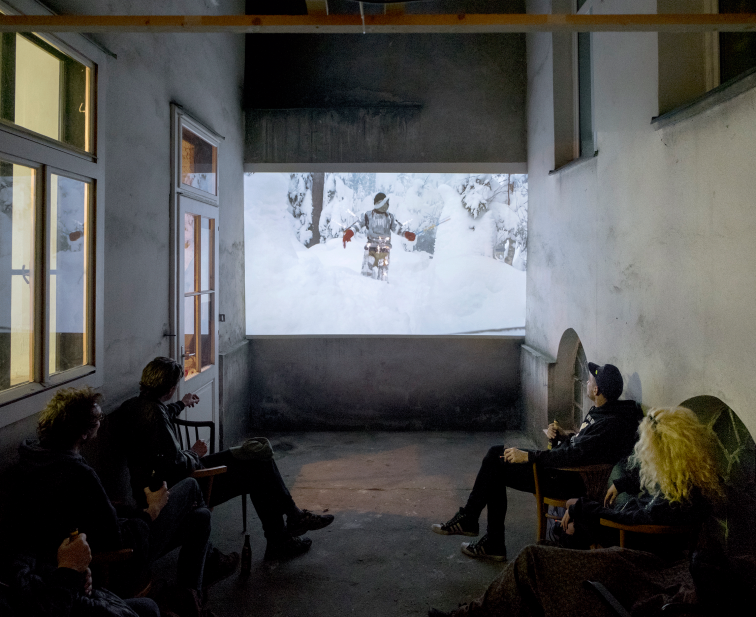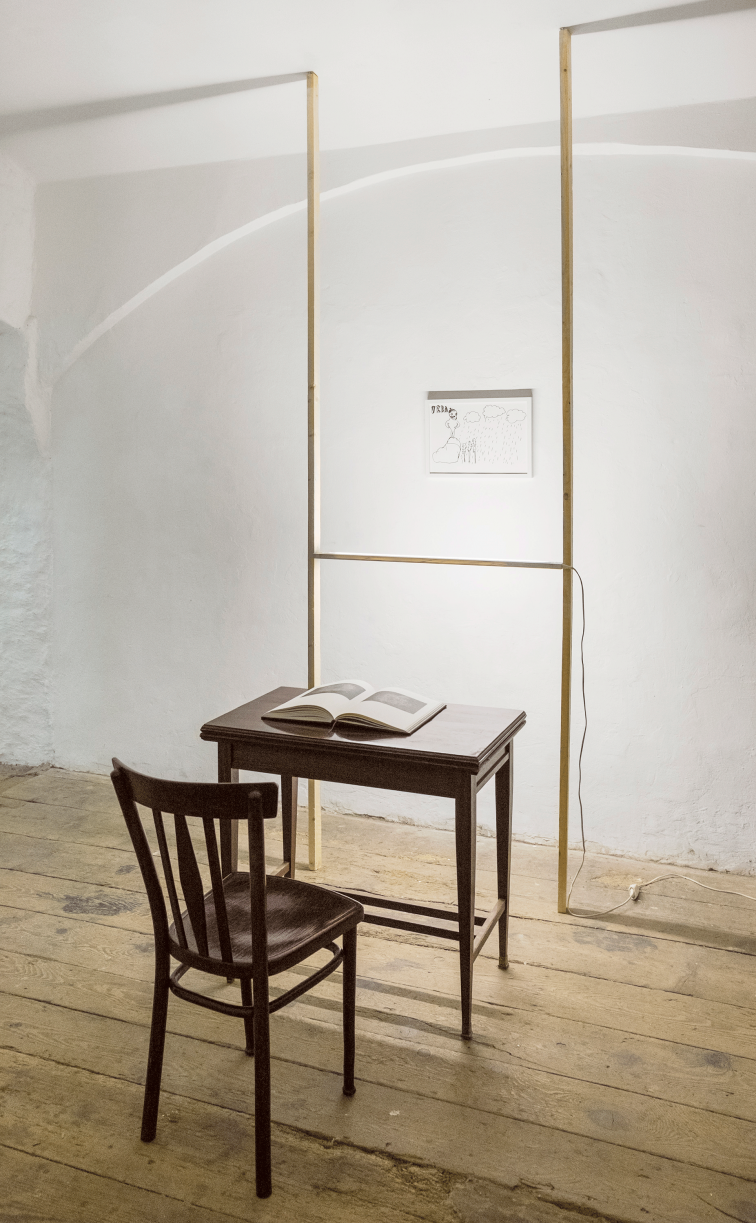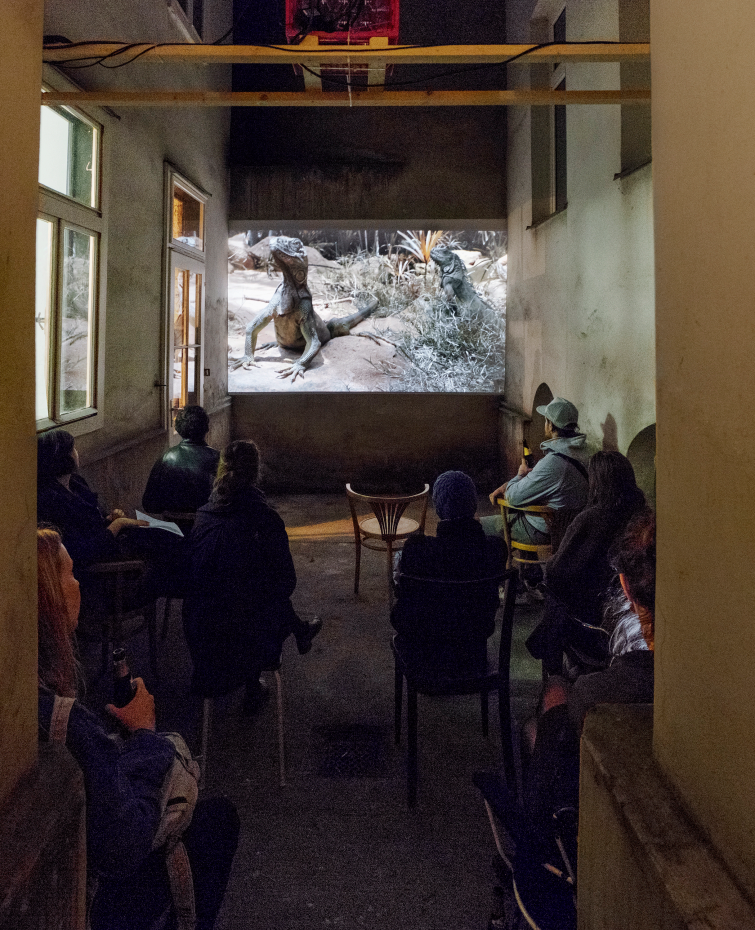 installation view, exhibition It Seems To Be Loneliness But It Is Not@pinacoteca, Vienna, 2016
photo by Thomas Ries
installation view (Vrba and Marxt), exhibition It Seems To Be Loneliness But It Is Not@pinacoteca, Vienna, 2016
photo by Thomas Ries
installation view (video Lukas Marxt), exhibition It Seems To Be Loneliness But It Is Not@pinacoteca, Vienna, 2016
photo by Thomas Ries
start

↑