Zwei-Kanal-Videoinstallation / Film (gemeinsam mit Lukas Marxt)

Jakub Vrba und Lukas Marxt fahren nach Nordwest-Böhmen. Jakub Vrba stammt aus dieser Gegend, Lukas Marxt war noch nie dort. Wunderschön und ruhig gelegen setzt sich mit einem Ort auseinander, der sich in permanentem Wechsel befindet. Ein Ort, in dem historisch bedingte Veränderungen und Grenzverschiebungen tief in die Landschaft eingeschrieben sind. Vrba und Marxt behandeln die ortsbezogene Verschränkung von Landschaft und Geschichte. Im Prozess einer experimentellen Feldarbeit beschäftigen Sie sich dabei mit den Begriffen Probe, Versuch und Scheitern. Auf Erkundungsfahrt durch das geschichtsträchtige Umland versuchen die beiden Künstler, sich selbst in diese Landschaft einzuschreiben, sei es auch nur für einen kurzen Moment.

-----------------------------------------------------------------------------------------

two channel video installation / film (together with Lukas Marxt)

Jakub Vrba and Lukas Marxt travel to Northwest Bohemia. Jakub Vrba comes from the area, Lukas Marxt has never been there. In a quiet and beautiful location deals with a site of permanent change where historical transformations and border shifts have been fiercely imbedded into the landscape.
Together, Vrba and Marxt address the site-specific sensitive entanglements between landscape and history in a work where they also deal with the ideas of rehearsal, attempt and failure in a process of experimental fieldwork. While the artists explore the hinterland, they try to develop ways how to inscribe themselves into this landscape, even if just for a brief moment.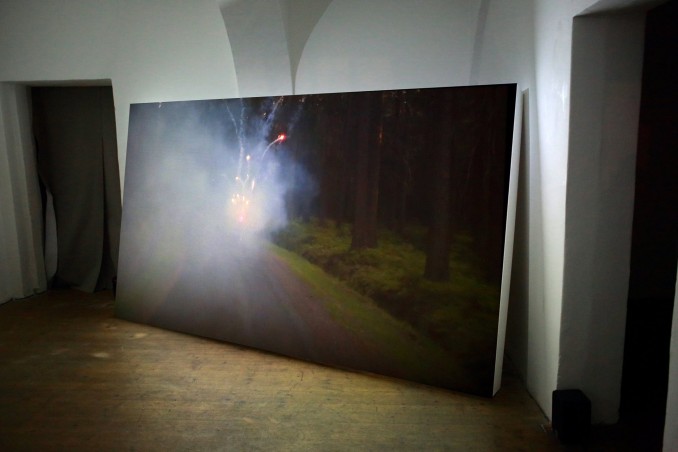 Wunderschön und ruhig gelegen
/
In a beautiful and quiet location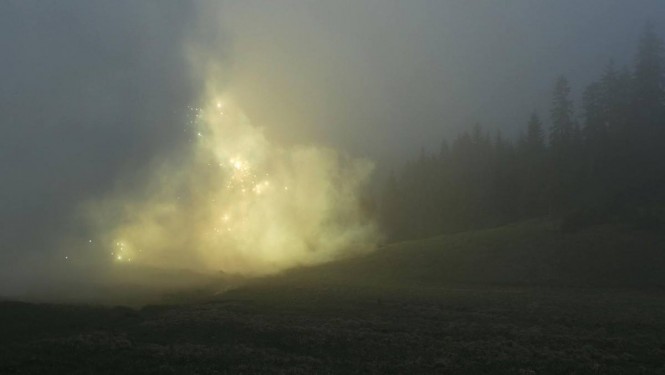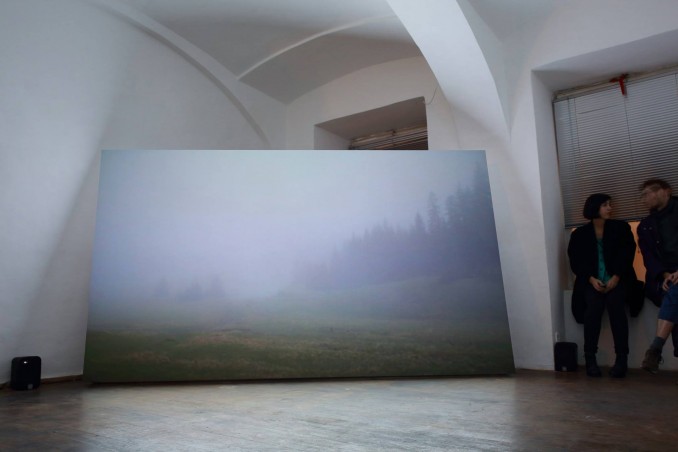 installation photos by Claudia Sandoval Romero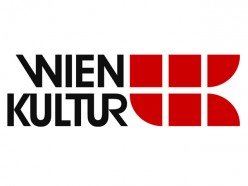 gefördert durch/supported by:
Filmvorführungen/screenings:
Diagonale Graz 2016
Kassel - Dokumentarfilm- & Videofest 2016
Cork - IndieCork Film Festival 2016
Bruxelles - Festival L´age d´or 2016
Marienbad Filmfestival 2017

In Ausstellung/in exhibition:
7.-23.Nov 2015, Schneiderei, Krongasse 10/2–4 1050 Wien
16.11.2018. – 25.1.2019, MMSU, Krešimirova ul. 26c, 51000, Rijeka
11.03.-08.05.2021, DUÚL, Ulice Masarykova 3087/14, 400 01 Ústí nad Labem



start


↑